Ronald Goldman, PhD is a psychologist, researcher, speaker, writer, and consultant.  

He specializes in developmental and applied psychology. His work is related to preventing personal, emotional, and behavioral difficulties that often involve insensitive or harmful effects on others. This focus improves individual and collective experiences. His research includes numerous contacts with mental health and medical professionals, parents, and children.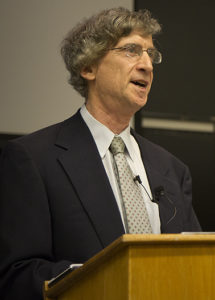 Dr. Goldman has participated in many media interviews with radio and television shows, newspapers, wire services, and periodicals. Examples include ABC News, CBS News, NPR, Associated Press, Time, Newsweek, & Wall Street Journal. His writing has appeared in newspapers including The Washington Post and HuffPost, magazines, symposia proceedings, textbooks, and professional journals. Such publications have been endorsed by dozens of professionals in mental health, medicine, and social science.
Dr. Goldman has presented speaking programs to professional groups, universities, conferences, organizations, civic, government and religious groups, parents, and others. Related services are available upon request. The Council of Europe, consisting of 47 countries that advocate for common social ideals and principles, invited him as the only non-European participant in a discussion before their Parliamentary Assembly.
"A day of prevention is worth years of treatment."   — Ronald Goldman, PhD